The Next 100 Days for Equity and CDFIs: Reflections on the Biden-Harris Administration
By Ellis Carr, President and CEO
Last week, we witnessed President Joe Biden and Vice President Kamala Harris take the oath of office, signaling a new administration.
It is a historic moment for our country.
VP Harris, the daughter of Jamaican and Indian immigrants, is the first Black American, first Asian American, and first woman to hold this office. And, as a graduate of Howard University, she is also the first graduate of a historically black college or university to serve as VP.
It is important to not only recognize this moment, but also reflect back on those who came before her. In her victory speech, VP-elect Harris noted: "I'm thinking…about the generations of women — Black women. Asian, White, Latina, Native American women … who have paved the way for this moment tonight, women who fought and sacrificed so much for equality and liberty and justice for all."
At the same time, we must also recognize other uncomfortable truths. Just two weeks before the inauguration, insurrectionists attempted to disrupt the peaceful transfer of power. We witnessed many of those individuals carrying and wearing symbols of hate, racism, and oppression. 
Coming on the same day that we learned that Georgia elected its first Black and Jewish senators, the tragic events of that day were a stark reminder that while we have come so far, we still have a long, important journey ahead of us to achieve true equity and justice for all people in America.  
In the face of not only national division, but a global pandemic and economic crisis, it is critical that we come together in this moment as one nation.
What I heard on inauguration day gives me reason to be optimistic.
Just moments into his speech, President Biden stated unequivocally: the dream of justice for all will be deferred no longer.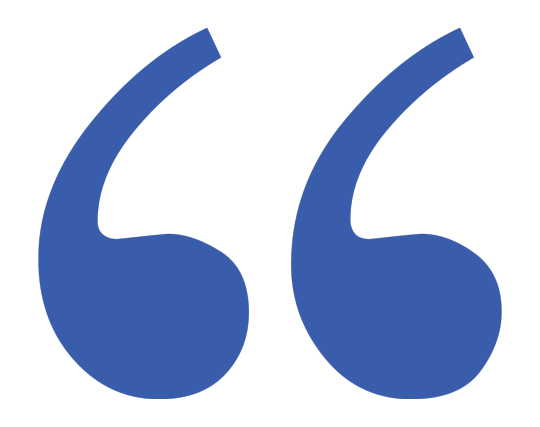 The dream of justice for all will be deferred no longer.
With those words, President Biden has set an important tone guiding the administration's first 100 days. Under the theme of this inauguration – America United – the Biden-Harris administration has laid a vision to "Build Back Better" that includes several key pillars. One of those pillars focuses on Racial Equity Across the American Economy.
CDFIs are recognized throughout the Biden-Harris policy agenda for the important role they can play in confronting the economic legacy of systemic racism and as a conduit for an equitable economic recovery. Our Chief Lending Officer Diane Borradaile recently wrote about this very topic on our blog.
I know of no other time in which the spotlight has shone on our sector like this. This represents a seminal moment for our sector, for Capital Impact, and each of you, to drive real change for the communities we partner with. We must harness the opportunity.
I am excited about a number of immediate steps being taken to tackle challenges that have disproportionately impacted the communities we serve, including: 
A new COVID-19 vaccination plan 
The American Rescue Plan proposal – a nearly $2 trillion rescue package being put before Congress to support households and businesses through the pandemic
Executive action to sustain and build on the Affordable Care Act
A second bill, expected in February, focused on creating jobs, reforming infrastructure, combating climate change, and advancing racial equity
Deployment of a CDFI Fund Rapid Response Fund
Longer term, the Biden-Harris administration has indicated its commitment to making the public investments necessary to form a foundation for beginning to reverse a legacy of disinvestment in Black, Latinx, and Native communities.
This includes boosting the U.S. Department of the Treasury's CDFI Fund, expanding the State Small Business Credit Initiative, and supporting other federal programs that generate public and private capital to support investments in communities that have been systematically disadvantaged. We also strongly support proposals to strengthen the Community Reinvestment Act (CRA) to incentivize additional private investment, explicitly address racial equity, and to undo recent regulatory changes that have weakened CRA.
To truly "Build Back Better" and get to the roots of the legacy of disinvestment, it is not enough to depend on existing government and market mechanisms to assemble, equitably distribute, and implement the necessary public and private investments. Instead, a Biden-Harris administration needs to disrupt the current systems that have contributed to and maintained this historical neglect.
The nation's network of CDFIs represents the best potential for driving this larger systems change. I firmly believe that the work we are doing, and will do through the Alliance, will be a catalyst in this effort.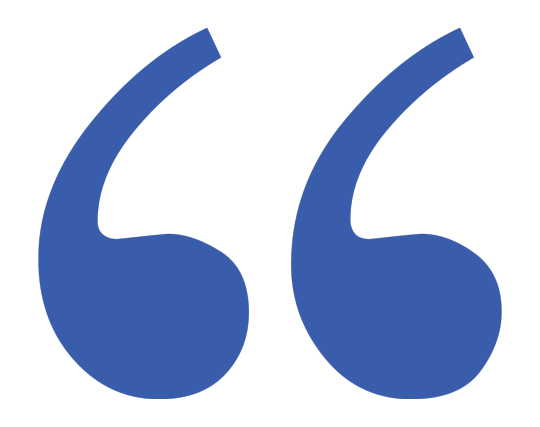 The nation's network of CDFIs represents the best potential for driving this larger systems change. I firmly believe that the work we are doing, and will do through the Alliance

, will be a catalyst in this effort.

 
As part of our work, I will also be working with the CEOs of our partner organizations to champion a number of recommendations for how the Biden-Harris agenda can help advance the efforts of CDFIs to invest in America and communities of color. These include:
Embed the CDFI Fund model across federal agencies
Grow the CDFI Fund to $1 billion annually 
Provide dedicated sources of capital for CDFIs to support implementation of the Biden-Harris agenda's major investments in disinvested communities
Establish a White House-led interagency working group to further align capital, the role of CDFIs, and other domestic policy initiatives
Support new tax incentives to drive private sector investments in CDFIs
I encourage you to reach out if you want to learn more about these advocacy efforts and how you can support them.
The first 100-day plan of any new administration represents more than just what they want to accomplish, but is a symbolic representation of the values our government holds. The fact that racial equity is front and center is critically important. 
While we have stronger advocates in the seats of power, we must not go into this next period thinking the path will be easy. It will be more important than ever to live our values – creative, tenacious, brave, and inclusive – if we are to see progress made toward our mission of breaking down barriers to success.
I close with a powerful message from Amanda Gorman, the United States Poet Laureate who spoke at the inauguration.
So, while once we asked, 'How can we possibly prevail over catastrophe?', now we assert: 

How can catastrophe prevail over us? 

We will not march back to what was, but move to what shall be. 

A country that is bruised, but whole. Benevolent, but bold. Fierce and free. 

We will not be turned around, or interrupted by intimidation, because we know our inaction and inertia will be the inheritance of the next generation.

 Our blunders become their burdens. 

But one thing is certain. If we merge mercy with might and might with right, then love becomes our legacy, and change our children's birthright. 
I see each and every one of us as leaders in this effort. Together, we are poised to accomplish great things in the months and years to come.
Ellis