A Bold Gamble for Building Community Wealth and Assets: A Q&A with Unity Council on the Successes and Lessons Learned from Fruitvale Transit Village
Oakland, Ca. is a vibrant place, a reflection of the multicultural communities within its borders. However, Oakland also experiences poverty, limited social services, and crime, which hold its communities back – particularly communities of color – from achieving their full potential.
Over the past several years, Oakland has seen an influx of residents as the demand for housing in the San Francisco Bay area has driven many people there, on top of the residents who already called the city home.
In the early 2000s, Unity Council, based in Oakland, made a bold gamble: create a transit-oriented development that co-located housing, commercial development, and community space in the city's Fruitvale neighborhood. Why? To expand access and opportunity through employment and transportation, while also creating ownership and small business opportunities to foster wealth creation.
Realizing that such an undertaking could not be done in a vacuum, the Fruitvale Transit Village brought together community members, stakeholders, government officials, and nonprofit and civic organizations to come up with a plan that would enhance local assets and help the neighborhoods build wealth and power.
The result: neighborhood transformation that centered the needs of the residents by providing easy access to social services, education, retail, and more. It is so popular that it quickly became the fourth busiest stop on the Bay Area's subway system and a generator of wealth and community assets through local businesses and job creation.
Capital Impact Partners is proud to have partnered with Unity Council to support this community-centered development, as well as specific community partners within the development, such as La Clinica de la Raza. This type of collocation investment fits right in with our focus on holistic, community-centered development that community members value, as well as our commitment to financing for racial equity.
In this Q&A, Unity Council's Director of Development and Communications Dana Kleinhesselink and Director of Real Estate Development Aubra Levine talk about the community will and economic investment that made this innovative project possible, and why they feel this model is invaluable for other communities and developers across the country.
Q: What is the history of the Fruitvale community in Oakland?
Dana: Fruitvale is really the hub and heart of the Latino community in Oakland. We are the largest Oakland neighborhood with this high concentration of Latinos, from Mexico, Central America, South America. It is a really diverse Latino experience. This community is very heavily immigrant, and that is true for its identity for 50 years or so. So, about 50 percent of the people who live in Fruitvale are Latino. Another 20 percent or so are Asian, and many of those people are immigrants as well, who speak diverse languages, andanother 15 percent are African American.
Q: What kind of investment or disinvestment has there been in this neighborhood?
Dana: Fruitvale was a redlined neighborhood. There was a deliberate lack of investment here from the 1950s and 1960s. There were no traditional banks or lending products. Home ownership development was not really a focus here. There was explicit institutional racism that kept a lot of the people of color in generational poverty. And that is systematic, through financial institutions and the school district, as well as city government. Unfortunately, there is crime in the area, which has been the main news story and really has overshadowed the positive things that this community brings.
Q: What was the genesis of Fruitvale Transit Village? How did the transit-oriented part come about?
Dana: In the 1990s, Bay Area Rapid Transit (BART) revealed a plan to create a four-story parking garage right in the middle of what is now the Village. Fruitvale had a bad reputation, there was crime and poverty, and the idea was to make a seamless transition for riders from their vehicle to BART, without interacting with the community. Our neighbors and our founder saw that as really problematic and they started countering the narrative, because our community is a BART rider as well. Our community deserves to have a seamless experience from their home to BART.
So, the community started organizing to say, "okay, why don't we find a better way, and let's bring BART in as a partner." And that is what we did. Now we have a strong relationship, and I think Fruitvale is the fourth busiest station in the system. The amount of revenue generated by riders there, and the amount of revenue generated in the community because BART is so accessible, is really unquantifiable.
Fruitvale Transit Village is a unique model for centering community development (from social services to retail) around a transit hub. The goal is to expand access, opportunity, and wealth building through employment, ownership, and transportation.
Q: What community needs does this development address?
Dana: Unity Council was looking for ways to stabilize the Fruitvale neighborhood by owning and controlling real estate. We had done a few real estate development projects already. And the idea – to quote our founder, Arabella Martinez – was, "In order to have wealth in this neighborhood, the community must own and control the assets." We conducted broad outreach over a long period of time to make sure that what we were proposing was actually consistent with community needs.
We were committed to lifting up local businesses instead of installing a whole bunch of big box stores and national chains; we made sure that community services were a key feature. The Village includes a high school, a library, a health clinic, an early childhood development center, and a senior center. Most of the commercial square footage in the Village is actually community serving. It was never really intended to be a cash cow. It was intended to be a place for the community. Additionally, we know that community ownership leads to stability or can prevent displacement. Unity Council wanted to bring community members to the table and create ways for the community to engage in economic growth through ownership.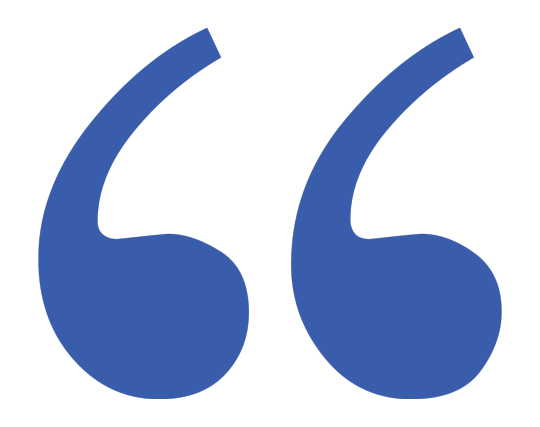 In order to have wealth in this neighborhood, the community must own and control the assets.
Q: This project provides multiple services in a central location. Why is that valuable?
Dana: It's incredibly important to have a hub of services, and we've actually incorporated this into our five-year strategic plan, under a strategy we call "Neighborhood Hub Approach." In the growing body of research regarding the social determinants of health, there is wide recognition that a broad range of social, economic, and environmental factors shape individual and community health outcomes. The Unity Council defines a "healthy neighborhood hub" as a place where people live healthy lives, feel safe, have a sense of belonging, are able to – and want to – stay in their neighborhood, and where they can access supportive services.
The cluster of services accomplishes two practical functions: 1) it draws in a wide range of people to visit for a diversity of reasons. There are reasons for children under five, commuters, low-income seniors, and high school students to all come to the Transit Village, which provides a solid consumer base for the community organizations and businesses located there. It provides a sense of vibrancy all day and evening long. People come to shop and eat at the restaurants, but they may also be coming to go to their local health care provider or visit a resident that lives in an apartment on-site; and 2) co-locating services lowers the barriers to access to those services for people most in need.
Many of the programs and services at the Fruitvale Transit Village are targeted to low-income immigrant families. It is almost a "one-stop shop" approach for many of these families who may receive child development services from the Head Start facility, health care from La Clinica de la Raza, and legal support from Centro Legal de la Raza, all in one location.
Q: Why Fruitvale? What made this location/community right for this development?
Dana: Fruitvale has a rich history of political activism and organizing and really doing for ourselves what others will not do for us. This community tries to find ways to build capacity within our own people, which has created so many opportunities today. The Fruitvale Transit Village is just an incredible economic engine.
We see many small business owners using community lending products like Kiva loans and nontraditional financial products that help because they have been excluded from traditional financial products. We see a lot of cooperative businesses here as well. We have found that the Fruitvale Transit Village, by being this anchor development, and with Unity Council working with so many partners locally, has really helped to curb displacement in this area.
UCLA launched its Latino Policy & Politics Initiative, and they conducted a 10-year longitudinal study on Fruitvale Transit Village's effectiveness, in terms of improving educational outcomes, increasing financial wealth for families in the neighborhood, and small business development. It showed that the racial and ethnic makeup in the neighborhood, as well as the age diversity, has really stayed the same over 10 years, while rates of home ownership, rates of small business ownership, and rates of educational attainment have all increased.
Fruitvale Transit Village is a vibrant hub within Oakland, providing community development and a neighborhood center based on economic development and transportation.
Q: Fruitvale Village is unique, being a mixed-use, transit-oriented development. Did you experience any difficulty in finding a lender for this project?
Aubra: We did have a bit of difficulty in finding a lender. The feedback that we received was really in that it comprises commercial uses, residential uses, and community facilities. A lot of the lenders that we reached out to were really interested in supporting our mission, but did not understand how to underwrite those three things together. They could not quite wrap their heads around the mixed-use components.
We are very mission-aligned with Community Development Financial Institutions, and we have developed relationships with larger banks as well. There is a lot of support for the work that we do.
It was really wonderful to work with Capital Impact Partners because you got it right away. Capital Impact is local, and understood the project in a very literal way, having stood there. It was really wonderful to be able to find that in a lender.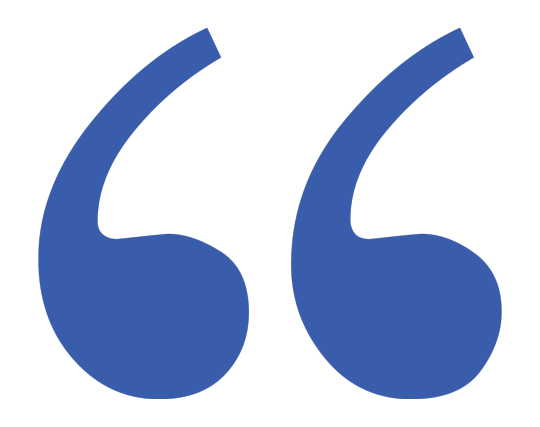 It was really wonderful to work with Capital Impact Partners because you got it right away. Capital Impact is local, and understood the project in a very literal way, having stood there. It was really wonderful to be able to find that in a lender.
Q: What tools did Capital Impact provide that made the process work?
Aubra: Capital Impact Partners, from the start, was willing to be collaborative. The commitment to making it work, to saying yes, to finding the "where there's a will, there's a way" mentality was crucial to making the transaction happen. The team that we engaged with on a day-to-day basis was really well organized and on top of the underwriting. They made the process feel seamless, especially as they were coordinating with the co-lender on this refinance, LISC.
Additionally, through the Bond Guarantee Program, Capital Impact was able to provide more competitive terms than other lenders that we reached out to.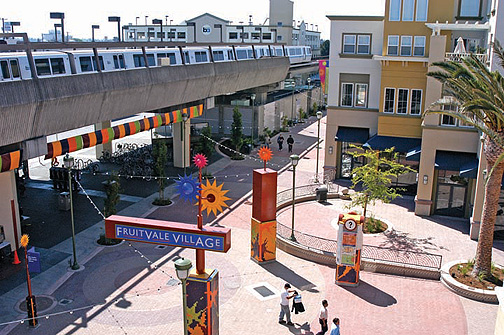 Combining transit orientation with vital social services like health care, education, and affordable housing creates Unity Council's vision of a "healthy neighborhood hub.
Q: Could Fruitvale Village be a model for other metropolitan areas to use to expand housing and social services? How?
Aubra: Our mission as an organization is to build social equity. It is to reduce poverty and disrupt cycles of poverty that are generational. What we know is that to attack poverty head on, you cannot do it in a piecemeal manner. You cannot just look at education or home ownership or workforce development or career development. You really need to work holistically and weave them together and provide a safety net that is truly integrated.
That multifaceted, easily-accessible, integrated approach to promoting social equity is probably the most labor intensive way to do it, but I think it is the most effective, our neighborhood hub approach.
Equally, it was important that this community was already an existing transit hub. I do not think the Transit Village would have worked as well if we just decided to form a hub around a random bus stop.
Q: What would your advice be to other organizations looking to build similar projects in their community?
Aubra: I think that Unity Council paved the way and made it a little bit easier for community organizations, for funders, to learn from our path and see that this is possible in their community, there is return on this investment, and that is the right thing to do. I definitely think it is possible, and I recommend it.
Dana: Have a bold vision, be collaborative, work with the right partners, and engage community stakeholders for their input to make sure it is consistent with community needs.