Delivering Mission-Driven Capital To Meet Your Needs
Financing is one key tool that we use to help communities break barriers to success. As a certified Community Development Financial Institution (CDFI), we provide access to capital for projects in underinvested areas that are often overlooked by traditional banks. We work directly with our borrowers to get the most complicated transactions done. For more than 35 years, we have partnered with mission-aligned developers, organizations, and businesses to revitalize neighborhoods and deliver social impact.
Working to Achieve Equitable Access to Key Services
When communities have access to essential services, they can break the barriers to success. As a leading nonprofit lender, we work to achieve this vision by delivering much-needed capital to key community pillars, including high-quality health centers and education facilities, healthy food retailers, mixed-use and affordable housing, cooperatives, and dignified aging facilities.
Our Exciting New Effort to Support Small Business
Capital Impact Partners and CDC Small Business Finance have come together under Capital Impact's CEO to transform the financial industry and accelerate solutions that address social and economic inequality through a national strategy.
Learn More About Our Lending Initiatives
Fostering Deep Connections in Core Geographies
While Capital Impact finances projects nationally, we realize the importance of fostering deep connections with communities to understand their needs and work with them to create tailored solutions.
To that end, we cluster our investments in places where we have roots and are better positioned to leverage a deeper understanding of the context of our work, past investments and relationships, and market knowledge to maximize our impact.
As part of this effort, we focus our lending in specific regions, including northern and southern California, Michigan and northwest Ohio, the New York Tri-State Area, Texas, and the Washington, D.C. Metro area. We do, however, encourage you to reach out if you have a high-impact project that fits within our mission outside of these areas.
Benefits of Working with Capital Impact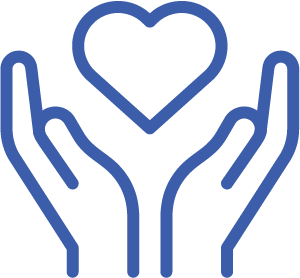 We do not just measure results based on financial return, but rather by how we can address key social and economic justice issues in our communities.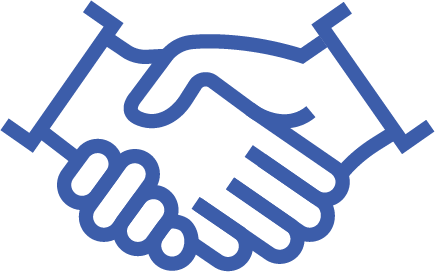 See Opportunity, Not Risk
Where many traditional lenders may only see risk in supporting projects in low- to middle-income communities, we see opportunity to create financial impact and social justice.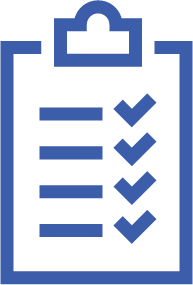 Three Decades of Experience
For more than 35 years, we have delivered financing solutions and counsel that meet our borrowers' individual needs and circumstances.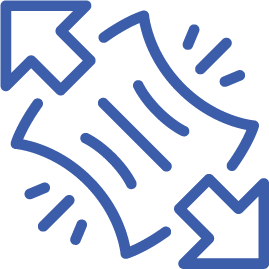 Flexible Terms and Timelines
We pride ourselves on issuing competitive loans that are also flexible and appropriately structured to fit our borrowers' repayment abilities. This means offering financing of $1 million and up.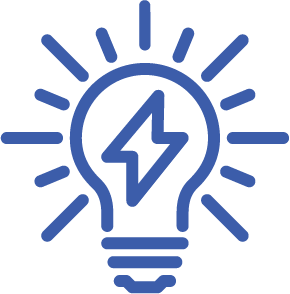 In addition to traditional transactions, we support innovative approaches that amplify impact, such as school-based health care centers, mobile service providers, and community centers and food hubs that serve multiple businesses.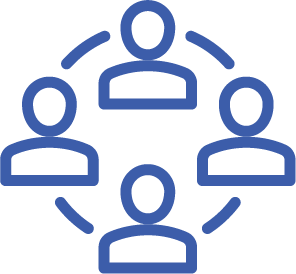 Deep Network of Partners: To create tailored financing, we utilize our relationships with traditional financial institutions, government programs, insurance companies, pension funds, foundations, and impact investors and leverage their funds to support a range of community building projects.
A VARIETY OF OFFERINGS TO MEET YOUR NEEDS
Every project is different and we work to match your needs with the right product. We can do everything from acquisition through permanent financing, with a focus on real estate-backed loans of $1 million and up. Our experience with complex projects in underserved markets utilizing federal, state, and local subsidy programs will help you get your project done.
to purchase land and buildings
to bridge grant funding or tax-credit equity investment
to finance ground-up construction and renovation projects
for feasibility planning, architectural drawings & other early needs
to finance renovation at a leased facility
to take out construction loans, or leverage New Market Tax Credit transactions
to finance operating cash flow needs
Leverage Government Programs
New Markets Tax Credits
Federally Guaranteed Bonds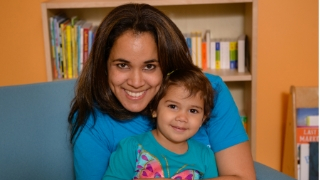 How One + One is Greater than Two for Underinvested Neighborhoods
As a parent, Diana has a lot to manage among her three children. Fortunately, she discovered a unique opportunity to find a good school and quality health care all in the same place. Across Washington D.C., Capital Impact is working to ensure stories like this are becoming more common as we support developers creating projects that "co-locate" – important services that are vital to healthy communities.
Detroit Developer Comes Home and Gives Back
When Richard Hosey returned to his hometown in 2008, the economic downtown had completely changed the city he remembered. Now the Detroit native has focused his efforts on returning the city to its former greatness. With support from Capital Impact, Hosey has turned an abandoned property into an affordable housing complex to help jumpstart a mixed-income neighborhood.
Fulfilling A Life's Passion to Deliver Quality Health Care
As a child, Charles Range had to drive miles for basic medical care. Now a medical professional, he sought to change that paradigm. With financing from Capital Impact, Range has transformed the South of Market Health Center from a small, back alley facility, to community pillar that is delivering quality care in one of San Francisco's poorest neighborhoods.