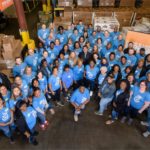 NATIONAL PRESENCE, PERSONAL ATTENTION
A mission-driven Community Development Financial Institution, Capital Impact Partners is headquartered in Arlington, Virginia with offices in Detroit, Michigan, and Oakland, California. We also have staff located in key regions across the country to better meet your needs. If you have a project that can create social impact, we want to partner with you.
Headquarters
1400 Crystal Drive
Suite 500
Arlington, VA 22202
Phone: (703) 647-2300
Fax: (703) 647-3490
West Coast
2448 Historic Decatur Rd
Suite 200
San Diego, CA 92106


Midwest
28 W. Adams Ave
Suite 1404
Detroit, MI 48226
Phone: (313) 230-1199
Texas
1023 Springdale Road
Building 1, Suite J
Austin, TX 78721
New York
1350 Broadway
Suite 2320
New York, NY 10018
Do you have specific questions? Our team is here to help.
From project financing to loan servicing and partnerships to policy engagement, the Capital Impact team is made up of experts that can help ensure that your projects and ideas get the support they need. If you have a question about a current loan, a project idea, or a way to partner with us to create social impact, please do not hesitate to contact one of the individuals below.
We also invite you to see a more complete listing of staff on our meet the team page.
New Loan Inquiries and Loan Servicing
Investors, Partnerships & Programs
Not seeing what you are looking for? Please fill out the form below and we will pass on your inquiry to the appropriate staff member.