Is Your Business Staged for Growth and Impact? We can help.
Community-focused companies looking to grow and scale often face barriers to securing the equity investments they need. This is especially true for companies run by entrepreneurs of color or who serve traditionally disinvested communities. As a result, options tend to be limited to taking on debt or turning to extractive capital that benefits the investor more than the business.
We are changing that paradigm through an investment strategy focused on providing the capital needed to grow at a pace that aligns with the strategy of that company. Our goal is to not only support the company itself but also drive meaningful and measurable outcomes in the communities in which they operate.
Investments Aligned with A Continuum of Capital and Training Programs
Together with our sister organization CDC Small Business Finance, we have over 80+ years of experience delivering a suite of lending products, impact investments, and programs to serve a diverse set of businesses and communities. This allows us to work with your company at different stages including bringing in our investments team to work with you during those critical growth points.
INTERESTED IN LEARNING MORE?
Deploying Regenerative Capital
With a focus on social impact through scaling community-focused companies, our strategy is to ensure the organizational leaders maintain control of their vision and have the flexibility they need to achieve success. Unlike venture capital approaches that seek to extract returns, our investment approach aims to grow the company, create impact, and ensure wealth remains within the community.
A Suite of Investment Instruments
Our investments group utilizes a flexible investment approach that uses the following range of investment instruments to support growth-stage companies:
Non-dilutive preferred equity whereby cash flow positive businesses pay a fixed payment and dividend
Mezzanine debt that helps companies bridge between rounds of equity
Revenue/profit-sharing structures that can be used standalone or in combination with the above
Investment range:
Types of Businesses We Partner With
Our investments group works to create transformation within underestimated communities long overlooked by traditional capital providers by investing in and growing social enterprises focused on four main areas:
Creating Economic Opportunities
Reducing Food Insecurity
Improving Community Health
Growing Cooperatives
Investment Impacts
Help investees scale, create jobs, and address social determinants of health
Bring institutional capital to disinvested businesses and communities
Address systemic issues of inequality and close the racial wealth gap
Increase healthy and affordable food access for people living within food deserts or who are food insecure.
Stage target:
Growth-stage enterprises and small businesses
Fueling economic growth and opportunities in our communities
We have learned a lot over the past three decades about fueling equitable growth and opportunities in our communities. That is why we work to foster deep connections with communities by taking a place-based approach to economic development that centers our work around the people and places we serve. We start by listening to our communities, then co-create programs, services, and products tailored to meet each community's needs. The result? Capital Impact's investments, relationships, and programs leave a positive, lasting impact for generations to come.
Our Impact Investments Team is Ready To Answer Your Questions
Impact Investing Success Stories
Investment
$5 million junior venture debt investment
$1 million preferred equity investment
Company Overview
Cultural experience company, led by Abner Mason, focused on partnering with health plans to guide their Medicaid and Medicare Advantage members through personalized wellness journeys that encourage dignity, autonomy, and companionship.
Obran Cooperative is a worker-owned conglomerate that seeks to enhance lives, improve social determinants of health, and build wealth through employee ownership. Obran Health, a subsidiary of Obran Cooperative, is building the first worker-owned, home-based healthcare system, and does this by acquiring and transforming businesses in the home-based and ambulatory settings
Investment Goal

Grow new CultureGuide solution which uses technology to provide health plan members with data-driven, personalized health journeys.
Support SameSky Health to show product growth and bridge to a full equity raise anticipated at approximately $35 million.

Finance Obran Health's acquisition of Physicians Choice Home Health, a home healthcare provider in Los Angeles. This investment supports the company's transition into worker-ownership and helps to expand its footprint in Los Angeles and surrounding counties.

Investment Impact

Allows founder to retain more of his ownership of the business vs. traditional venture capital model.
Amplify company's efforts around health equity and access to traditionally underserved communities.
Increase federal awareness and support of the use of text messaging to engage Medicaid and Medicare members.

Provide better employment conditions, wages, autonomy, and greater career growth for home healthcare employees, who are predominantly female with strong representation by BIPOC women.
Increase access to quality home health care in Southern California, including in BIPOC communities.

Meet our Investees
Q&A With SameSky Health CEO Abner Mason
Read more about Obran's transformative approach to support coops and health equity
Our diverse and dedicated team brings decades of experience helping to grow mission-aligned companies with expertise in managing a variety of investment instruments.
Raymond Guthrie
Head of Capital Deployment
Experience: 20 years of experience in impact investing both domestically and internationally including AHA Social Impact Funds; Calvert Asset Management; Global Innovation Fund; Skoll Foundation
Education: BBA from the University of Miami; JD from Howard University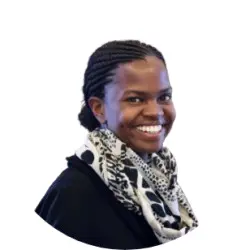 Elisabeth Chasia
Investment Director


Experience: 12-year track record in the impact sector with a focus on mezzanine debt and small businesses in disinvested environments
Education: BA from Cornell University; Master's degree from Carnegie Mellon University; MBA from Columbia University
Swetha Krishnakumar
Investment Director


Experience: 9-year track record in impact investing with a focus on preferred equity and mezzanine debt across multiple sectors
Education: BA from the Georgia Institute of Technology; MBA from the University of Chicago Booth School of Business
Yi Wei
Senior Director, Capital Deployment Initiatives
Experience: 12-year track record of helping social enterprises scale with a focus on investor relations and fund structures
Education: BA from Harvard University; MBA from the University of Chicago
Wendy Xiong
Analyst, Capital Deployment & Investments

Experience: 8-year track record in asset management with a focus on equity, fixed-income investment, and fund management
Education: BA from Wuhan University; Master's degree in Finance from EDHEC (France) Business School.
VIDEO: Impact Investment Program Overview
In this video, our Chief Investment Officer and Head of Capital Deployment, Raymond Guthrie, provides an overview of why we make impact investments to support growth-stage businesses and how we can work with companies like yours.