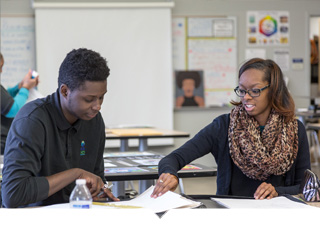 Improving Academic Performance
Charter schools continue to improve academic performance, with studies showing students surpassing those in traditional public schools in reading gains and keeping pace in math. Charter schools' ability to innovate and direct resources toward specific needs and use customized teaching philosophies support that continued success.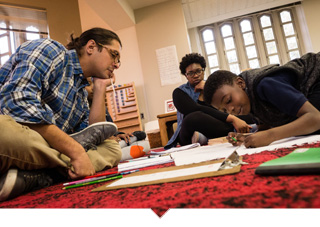 Innovative Approaches
The freedom to innovate is critical to create long-term student impact. Effective charter schools lead when it comes to experimentation and creativity around organization, budgeting, scheduling, curriculum, and instruction. Schools that host health centers, promote healthy foods, and provide other services become true community pillars.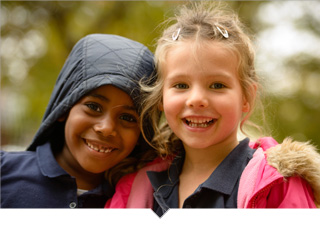 Supporting Diversity
While diversity is positive in many ways, the struggle to educate large classrooms of children with varying language proficiency and socio-economic backgrounds is challenging. Poor families, black students and Hispanic English-language learners have been found to benefit from a charter school education.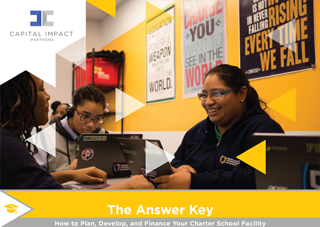 Capacity Building
We provide charter school operators step-by-step assistance in planning, evaluating, and implementing facilities development projects, including the creation of practical tools for assessments, budgeting, and balance sheets. This includes our "Answer Key," a simple how-to guide designed to help navigate the school construction process.
Charter School Financing
We understand that no two charter schools have the same needs. Our loan officers have expertise in setting up a wide variety of financing for small schools, larger education networks, and charter management organizations. We also embrace innovative approaches, such as schools that host health centers or healthy food retailers.
Partnerships & Policy Engagement
As an active member of a variety of charter school coalitions and associations, we are working in partnership with industry leaders to advance policy change, spread innovative best practices, and support surrounding communities – all critical to the development of successful, well-managed schools.
Henry Ford Academy
Since he was a young boy growing up on Detroit's east side, Devon loved to spend time with paper, pencils, and his imagination. Finding a school to nurture those interests was difficult. When his mother discovered the Henry Ford Academy: School for Creative Studies (HFA), he felt like he had discovered a new world.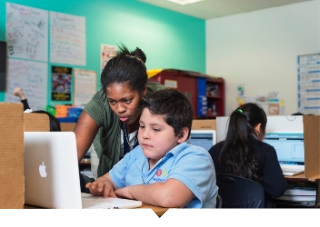 Equitas Academy
When Malka talks about removing boulders, images of a quarry may fill your mind. But in reality, it's the barriers to college that this tireless Executive Director is attempting to remove from the path of her elementary school students in the low-income community of Pico-Union in central Los Angeles. See how she inspires her kids.
Washington Leadership Academy & Lee Montessori

It is not often that teachers can find affordable housing near their schools in large cities like Washington, D.C. But in this innovative approach, that housing is being provided on the actual campus, which is also home to a charter high school and Montessori elementary school.