Empowering Developers of Color to Lead Revitalization Efforts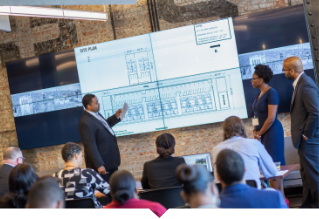 Training
Program participants engage in formal real estate development training, workshops with local development experts and city leaders, and discussions around challenges and opportunities for developers of color in metropolitan regions.

Mentorship
Participants receive one-on-one support from both a developer mentor and a finance mentor. These local experts provide project-specific guidance to further participants' real estate development efforts.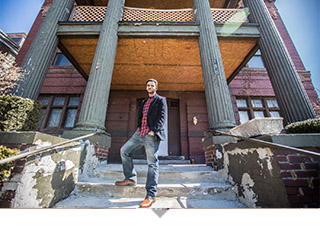 Financing
Capital Impact will work with program participants to connect them to project financing options, leveraging the tools they've gained to strengthen their financing applications.
Meet Our EDI Program Participants
Equitable Development Program participants represent a diverse group of individuals with a range of backgrounds and experience. We invite you to learn more about them by downloading the
fact sheets below. 
We would like to thank our partners at JPMorgan Chase and the A. James & Alice B. Clark Foundation for their generous support of the Equitable Development Initiative and our broader efforts to create a more inclusive economic opportunities in Detroit and Washington, D.C.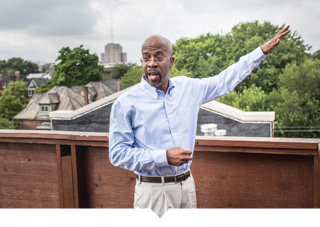 Returning Detroit to Greatness
When Richard Hosey returned to his hometown in 2008, the economic downturn had completely changed the city he remembered. With help from Capital Impact, the Detroit native has focused his efforts on returning the city to its former greatness through projects that foster inclusive growth for all residents.
Learning New Skills to Shape Their Future
The EDI program provides key skills to promising individuals representing a broad spectrum of community development expertise. Follow along as we take a deep dive with three participants to learn more about their backgrounds and their future plans.
Building Community in Washington, D.C.
When Thomas Houston and Talayah Jackson had the vision to turn a vacant lot in Washington, D.C.'s Ward 7 into affordable housing, office space for entrepreneurs, and a locally owned grocery store, they used their skills from the EDI program – and financing from Capital Impact – to get their project off the ground.