Shattering Ceilings: Three Female Leaders Making a Difference for Communities
Jane Garcia, CEO of La Clínica de La Raza, has served on many boards over her long and distinguished career—oftentimes as one of only two wowen—advocating for vulnerable populations. A powerful political voice, she has also built one of the largest community health care systems in the United States.
And in Houston, Cheryl Lawson revived a financially struggling charter middle school and orchestrated construction of a $10.6 million campus in the city's African American community. With mentoring and extra instruction, kids who left elementary school with skills below grade level are graduating The Lawson Academy ahead of their peers.
While in Detroit, Sue Mosey has defied her city's economic hardships. Community pride is now surging as the historic Midtown district once again is evolving into a vibrant, inclusive place to live, work, and visit as a result of a renaissance due in large part to Sue's three decades of strategic efforts she's led as Executive Director of Midtown Detroit, Inc.
By showing exceptional leadership and making a real difference in their communities – oftentimes trailblazing efforts in male-dominated roles – each of these women has proven to embody Capital Impact's core values of equity, inclusiveness and cooperation.
Here are their inspiring stories.
Breaking Barriers to Create a Culture of Equitable Care
Jane Garcia | La Clínica de La Raza, Oakland, CA
When La Clínica de La Raza opened in 1971, it was the passion project of a group of University of California, Berkeley students who stepped in to fill a critical need for quality health care services for low-income residents in Oakland's largest Latino district.
That same year, the woman who would ultimately grow that small clinic into a major community health care system was part of the inaugural wave of politically active Latina students graduating from Yale University across the country in Connecticut.
"I was naive; I don't think I was aware of how many barriers we were breaking as women and as Chicanos," Jane said. "It was an opportunity to become more aware of politics. We had a student movement association that brought a lot of voices to meet us, including Dolores Huerta. Hearing her story and what they were striking about really began to shed light on what was going on and I had an opportunity to be a part of."
Jane's draw into public health grew from her own experiences using the public health system as a small child growing up in El Paso, Texas. That shaped a fundamental belief that society should do better in providing critical health care services to people in need.
That vision drew Jane to U.C. Berkeley's School of Public Health to get her Master's degree. While there she was steered toward an internship at La Clínica by her advisor, La Clínica's founding Executive Director, Dr. David E. Hayes-Bautista. She never looked back, and ultimately her significant contributions to public health inspired the school to honor her as one of their distinguished alumni in 2019.
Today, Jane's third-story office overlooks La Clínica's first site, a small Fruitvale Avenue storefront that's now a mental health wellness center. When Jane took the helm as CEO in 1982, La Clínica had a budget of $2 million and four sites in Oakland. Today, it serves around 91,000 patients at more than 35 locations in three San Francisco Bay Area counties under a $120 million budget and continues to grow. Its residency programs with top medical and dental institutions like University of California, San Francisco, CSF, UOP and UC Berkeley are training the future workforce while giving La Clínica patients access to specialty care.
More than just building this network of services, Jane was also creating a culture of care for many who lacked access to dignified health services.
"I had a really good job and could have gone anywhere, but I chose to keep coming back to La Clínica," said Yvonne Hudson-Harmon, a retired government Human Resources Manager who started using La Clínica in 1999 and joined its board a few years later. "Everyone gets the same treatment; everyone is treated with dignity and respect."
"It's not an assembly line process, where you get a few minutes with a doctor and then they move on," Yvonne said. "I feel like these doctors, even though they see a lot of people, take the extra steps to make sure their patients are getting everything they need."
Beyond her work leading La Clínica, Jane has been a powerful influence and visionary on a broad range of issues impacting community health centers and the historical disenvestment of immigrant communities.
In the early '80s, she helped start a program to combat high infant mortality rates that became a model for prevention nationwide. La Clínica was a lead plaintiff to stop 1994's Prop 187 when voters prevented immigrant children from attending public schools. As the Affordable Care Act rolled out in the 2010s, La Clínica became the fifth largest enroller in the U.S. In today's current political climate, La Clínica helps educate and calm the immigrant community amidst fear of aggressive deportations.
"Our role as a community health center and mine in particular as a leader was really to translate, not only to our communities in terms of what the policies are and what they would mean to them, but also to our legislator to make sure they understood the social impact," Jane said.
In the 1980s when the BART transit system wanted to build a massive parking lot to cut commuters off from Fruitvale neighborhood due to crime concerns, Jane teamed up with local nonprofit social equity development group The Unity Council to stop it. Together, they persuaded the BART and the city to build a transit village, with La Clínica as the anchor tenant, that completely changed the neighborhood landscape and is studied as a shining example of smart urban planning.
"If you walk around the Fruitvale neighborhood at lunch, you see a lot of women in scrubs walking around. They are driving the economy and keeping the economy healthy," said Chris Iglesias, CEO of The Unity Council. "Jane's like this quiet force who has really transformed the Fruitvale District in a lot of ways."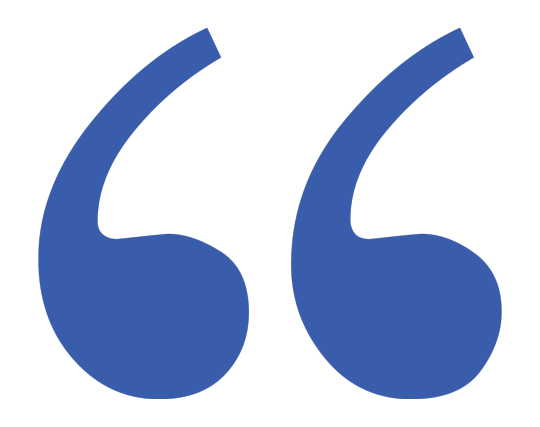 Our role as a community health center and mine in particular as a leader was really to translate, not only to our communities in terms of what the policies are and what they would mean to them, but also to our legislator to make sure they understood the social impact.
– Jane Garcia, CEO, La Clínica de La Raza
Her passion for advocacy also led her to co-found the California Primary Care Association to give community health care centers a unified voice in the fight for a fair share of federal dollars. It was in that role that she was first connected with Capital Impact Partners in 1994.
La Clínica had outgrown operations in storefronts and residences. But making that jump from being a small-scale provider required a partner who understood her vision and was not only ready to take a financial risk but also serve as a true partner. Capital Impact answered that call for help by providing the critical financing La Clínica needed. It was the beginning of one of Capital Impact's longest partnerships.
Twenty five years later, Capital Impact continues to be a stakeholder, most recently aiding in the construction of a game-changing facility in an area of Vallejo that has been long devoid of health care services for uninsured and Medicaid patients. Their shared vision for how to support communities was so strong, that Jane served a six-year stint on the Capital Impact board providing guidance to help strengthen the ability of the organization to respond to needs and opportunities in public health nationwide.
"When we look at organization to lend to we consider a variety of factors, including leadership. Jane's passion for her patients, as well as her trailblazing efforts on critical social issues, really embodies the type of person we want to partner with to help advance our own mission. Working with her was a no-brainer," noted Ellis Carr, president and CEO of Capital Impact Partners.
La Clínica's growth has been organic and at the invitation of the home communities. Jane has a passion for economic development in the communities La Clínica serves and takes pride in creating local jobs and boosting surrounding businesses.
"We want to be where we are welcome, where we are needed and where we are able to make a difference," Jane said. "Every new construction project is a little different, but the impacts are comparable. Being part of that fabric and contributing to the financial wellbeing of those communities is a critical part of what we must do as we grow."
From Businesswoman to Charter-school Champion Cheryl Lawson | The Lawson Academy, Houston, TX
Cheryl Lawson never considered working in education before she rescued a financially struggling local charter school established by her social worker mother to help the boys she saw on the streets of Houston's Third Ward.
A decade or so later, The Lawson Academy is thriving as dual boys' and girls' schools for grades six to eight on a newly constructed campus that Cheryl spearheaded under a state charter status that she obtained. The daughter of two Houston community icons who co-founded the 19,000-member Wheeler Avenue Baptist Church, Cheryl is making her own mark in the community as The Lawson Academy makes honor students out of kids who once fell behind their grade level at other schools.
"Being a child of a pastor, I've always been involved in community service work, but now I'm having an impact on children and families I had not been aware of before," Cheryl said. "My work week is long and my commitment is deep because I was given opportunities in life to help people who did not have the same."
Cheryl, who skipped her high school senior year to start at Carnegie Mellon University at age 16, was working in finance when she answered her parents' call for help with their nonprofit, The William A. Lawson Institute for Peace and Prosperity (WALIPP) and its connected charter school, then known as the WALIPP Preparatory Academy.
Her father, Rev. William "Bill" Lawson, was gifted the nonprofit on his 50th anniversary of ministry. The late Audrey Hoffman Lawson started the school in 2002 to help mold local boys into men like her husband, a civil rights leader who walked with Martin Luther King, Jr. and had a hand in ending segregation in the city.
Cheryl soon concluded the school was too small and not generating any revenue to grow under the local school district, which took 25-30 percent of its funding for overhead and put a limit on the number of students it could serve.
"I became aware of mom making payroll out of her purse," she said.
Cheryl took action. She moved the school out of the family church and wrote a 600-page charter to gain State Public Charter School status in 2011. Once under federal oversight, the school opened itself to girls but continued its single-gender instruction inspired by an African "Rites of Passage" model in which youth are mentored by same-sex elders of their tribe. It allows the school to accommodate gender-specific learning styles and minimize social distractions that can hold some kids back.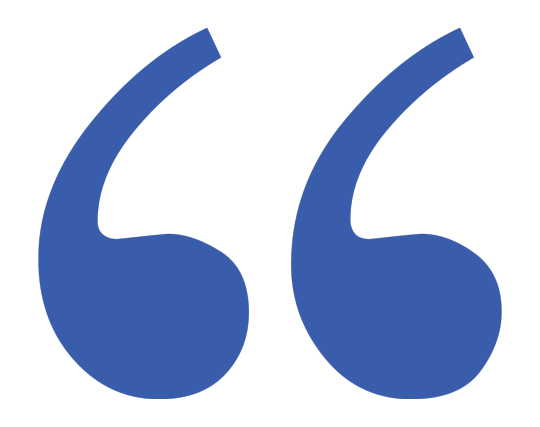 I am a businessperson who runs an educational community and that is different. I am never confused about the end goal. I want everyone to be excited about learning and not seeing it as an obstacle to their success but as their strategy.
– Cheryl Lawson, Superintendent, Lawson Academy
Under Cheryl's leadership, the student population has expanded from 80 to 210 and continues to grow. In 2014, The city of Houston granted WALIPP a $4.7 million grant to purchase a 4.5-acre property. Capital Impact Partners further supported WALIPP with a $2 million leverage loan as part of a $10.5 million NMTCs transaction to finance the ground-up construction of a new 36,632-square-foot building that will serve as the The Academy's permanent home in Houston's Third Ward. It was a natural partnership for Capital Impact, whose dedication to expanding access to quality education continues to grow.
"We were a never-heard-of-before nonprofit, and they said we will help you," Cheryl said. "Capital Impact's commitment was the most important component since it cemented our New Markets Tax Credit project. Without Capital Impact, the other investors could not have provided their funding."
The school provides free, open enrollment to low- and mixed-income students; 86 percent of its students receive a free or reduced cost lunch. It's an all-minority school, counting 93 percent black and seven percent Hispanic students. The neighborhood itself is low income.
What makes The Lawson Academy special is the extra instruction it offers based on individual student needs, which are constantly being reassessed. Math and reading are taught multiple times a day in various creative ways to get students at or above their grade level. Character building is valued as much as academics, and students uniquely benefit from regular on-campus mentoring from educational psych students from the University of Houston and heavy parental engagement.
"Most sixth graders arrive at our school three years behind, sometimes four years behind," Cheryl said. "We drill down and really focus on the student and that's not something that every school is willing to do. When our kids get to high school, they are well ahead of other students."
Parent Astre Dean said outside tutoring wasn't enough to help her daughter Hayden when she fell behind in math and reading in elementary school. The school didn't have the resources to give Hayden special attention, and the girl became increasingly unmotivated and rebellious. Today, as a seventh grader at The Lawson Academy, Hayden is excelling in her studies.
"Honestly, at the last school, they dimmed her light by not helping her in the areas she was struggling," Astre said. "My child is excited about learning again and her grades have come up tremendously.
"They are teaching young ladies to grow up to be positive role models and entrepreneurs," Astre said. "Hayden's thinking of long-term goals for herself and what she wants in the future."
For a woman who chose and was well suited in the business world, the education field has been challenging but rewarding. Her background has led her to guide her staff to be more analytical and explore new methods and technologies, while the staff has helped her become more academic-minded.
"I'm a businessperson who runs an educational community, and that's different," Cheryl said. "I'm never confused about the end goal. I want everyone to be excited about learning and not seeing it as an obstacle to their success but as their strategy."
The Matriarch of Midtown Detroit
Sue Mosey | Midtown Detroit, Inc., Detroit, MI
Shop owner Ne'Gyle Beaman says he can see it in the rise in foot traffic through his custom bowtie boutique on Detroit's iconic Woodward Avenue: Midtown Detroit is enjoying a renaissance.
"Detroit used to be a fashion mecca, and that's what I hope to bring back to the city," Ne'Gyle said. "I'm getting customers from all over the world."
As the owner of Bleu Bowtique, Ne'Gyle is among the countless business people and residents in Midtown Detroit who have been helped directly or indirectly by Midtown Detroit, Inc. (MDI) Executive Director Sue Mosey.
MDI is a small nonprofit that's made a big impact in shaping and reshaping the one-by-two-mile district home to some of the city's top academic, medical and cultural institutions, historic homes, business and community organizations. As the city has grappled with decades of economic decline, Sue has worked tirelessly over three decades to rebuild its landmark district back to greatness.
A Detroit native herself, Sue started working at MDI after graduating from Wayne State University, a public research college in the neighborhood that in 1976 launched a community development nonprofit that eventually evolved into MDI. Sue has since risen to the role of CEO and has been running MDI since 1990 with a mere staff of eight and an annual $2 million core operations budget largely funded by membership dues and foundation support.
The spectrum of support it provides to the Midtown, New Center and sometimes adjacent neighborhoods has been invaluable. There's currently more than 20 programs and projects that provide technical and financial aid, promoting business and mixed-income housing growth and boosting community belonging and pride. There are more than 150 households enrolled in its "Stay Midtown" residential incentive program for low-income residents designed to reduce their housing burden due to rising rents.
As a trailblazing woman in a male-dominated field, Sue has forged the necessary partnerships to move MDI projects forward.
"I feel that women for the most part do not have access necessarily to as many contacts as men in this field," Sue said. "So it is important to be visible and attend many conferences and networking events to make critical contacts in the field."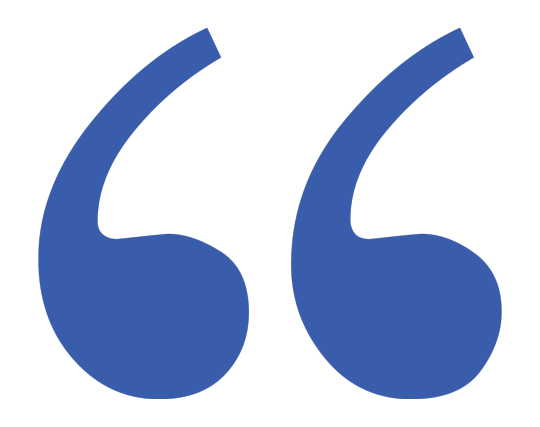 I feel that women for the most part do not have access necessarily to as many contacts as men in this field. So it is important to be visible and attend many conferences and networking events to make critical contacts in the field.
– Sue Mosey, CEO, Midtown Detroit
Some of MDI's greatest accomplishments include the creation of the Sugar Hill Arts District, a major streetscape enhancement along Woodward Avenue, a historic thoroughfare, and the creation of two community gardens. MDI has helped launch a number of free arts festivals and special events, cleaned up and brought new amenities to neighborhood parks and has converted many old one-way streets into bicycle and pedestrian friendly two-way passages. Sue has helped get more than 600 historic buildings added to the national register.
Sue takes special pride in helping small business owners and entrepreneurs, especially women and minorities, get started and succeed.
"I have seen over the many decades I have worked in the area the passion, tenacity and in many cases life savings that our small business owners have poured into their enterprises," Sue said. "This makes me want to help champion their success."
Ne'Gyle said Sue found his bowtique a storefront of its own on Woodward Avenue after he first opened shop as a pop-up in a collective space with other businesses. She continues to help him grow the business by helping him apply for grants that will find facade improvements and other projects.
"I definitely felt supported from day one," Ne'Gyle said.
People of color often face challenges in aggregating capital to open their business, but capital has become more available because of new programs.
"We are developing many storefront spaces at significantly below-market rents for women- and minority-owned businesses up and down the Woodward Corridor," Sue said.
An entrepreneur herself, Sue led MDI in the critical restoration and conversion of six historic homes into a boutique hotel close to the museum district. MDI operates The Inn on Ferry Street, which it owns in partnership with the Detroit Institute of Arts.
MDI and Capital Impact Partners started working together in 2010 when Detroit was selected to participate in the Living Cities Integration Initiative with MDI as the lead applicant. The city became eligible for up to $22 million in funds to reduce blight and reuse buildings and lands. The relationship continues today on a variety of mixed-income and mixed-use projects.
"Capital Impact Partners has been a leader in bringing national capital to Detroit—both to the Woodward Corridor and to neighborhoods," Susan said.
"We work with Capital Impact to deploy capital for housing projects in our districts and on our Stay Midtown residential incentive program for low-income residents," she said. "We have raised funds with Capital Impact to service more than 150 households to assist them to remain in their apartments even though rents have risen in Midtown."
"They are also running a program for minority developers to give them more training to undertake developments in Detroit which is critically important."
As a strategist, Sue is passionate about creating a more dense and walkable Midtown. With a current high residential and commercial occupancy rate, she said that MDI is in a good position to usher in new large-scale, mixed-use projects.
"We have been active for decades to increase occupancy—both residential and commercial—and to begin to create a more walkable district," Sue said. "We are only halfway to getting that done."
LEARN MORE ABOUT OUR WORK
Helping Minority Developers Shape the Future of Their Communities
Through our Equitable Development Initiative, we are providing training to demonstrate how minority real estate developers can participate in their city's revitalization in a way that reflects its diversity.
Need Support for Your Vision?
Capital Impact is looking for agents of change, no matter their race or gender. We invite you to connect with us so we can explore opportunities with you that champion social and racial justice.
Q&A With Board Member Alaina Beverly
Capital impact's Alaina Beverly has spent her career championing and empowering underserved communities and working with stakeholders toward justice and opportunity for all.